APRIL 9TH, 2014, Philadelphia, Pennsylvania- Â Breaking: This just in, fresh as the white flowers blooming before your eyes is the news: A bumblebee was spotted pollinating the Bloodroot in Morris Park !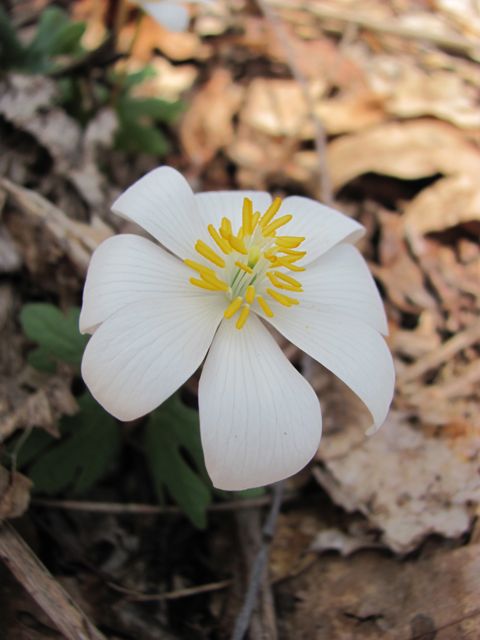 Where is this Bee? Wait and you will see! Until then enjoy the blooming flowers and see if you spot any other pollinating insects.
Removing those exotic Ailanthus trees and Norway Maples as well as Japanese Honeysuckle and Garlic mustard has likely made a difference in this patch. It is so huge and picturesque now, and there are so many native pollinating insects buzzing around it. 6 years ago it was just a few plants under a mass of vines. In other areas nearby that we have not removed the invasives, there are no early spring blooming wildflowers, no bees, no pollinators. Now there are many more patches of Bloodroot than  there were back in 2007, when we started mapping the populations and individual specimens.
And the star of the show has arrived! This bumblebee visited many flowers and was a joy to see.