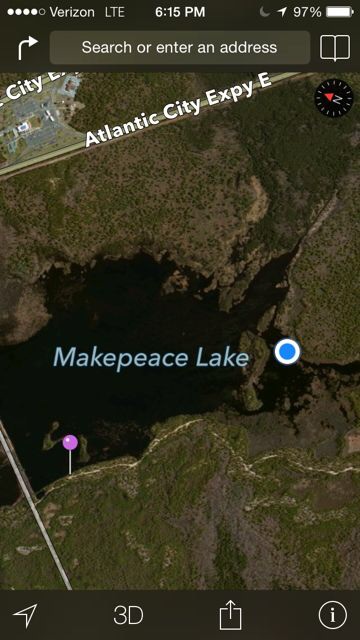 ONE OF THE MOST REMOTE PLACES IN NEW JERSEY. HOURS OF QUIET AND SOLITUDE AND ASTOUNDING BEAUTY!
This place was found by looking at a satellite map of NewJersey. Looking for a nice peaceful lake to canoe around, a place to park and launch and not to far from Philly. This place is close to the Atlantic City Expressway, perhaps close enough to make it seem undesirable, but it is so dis-connected from it that isn't relevant. Â Too shallow for most fishing, no beaches or facilities and remotely accessed from bumpy dirt roads, this lake is far away and quiet. Â We did alot of off-road 4×4 excursions around the lake on some very dodgy dirt roads with huge ruts and puddles, hills and unknown turns. At one point the Subaru nearly got bogged down in muck but anticipating the situation, the laws of physics were employed immediately and speed and momentum were key to the propulsion needed to again reach dry land. This 'road' got so overgrown that we had to turn around and the same methods of speed and momentum were utilized to again pass through the unthinkable muddy mucky puddle miles away from civilization. A fun driving experience! Once we found a suitable place to drop the canoe in the water it was a very serene and quiet afternoon/evening.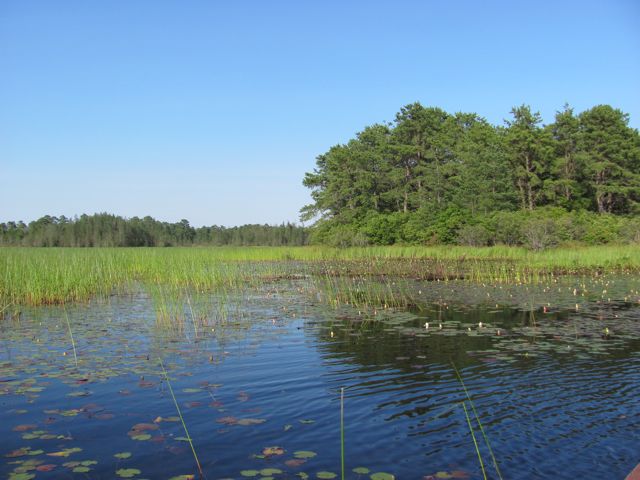 We paddled through a dense thicket of grasses and lilypads and out onto the open waters. There was a nice breeze, no mosquitos, blackflies or any other pest the whole time we were out. The sun required lotion and hats.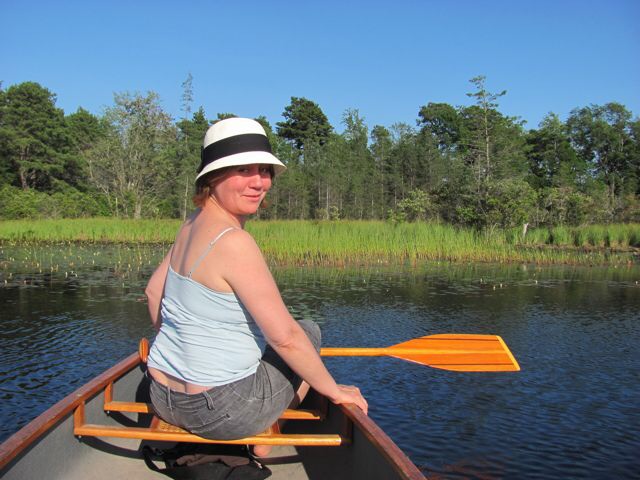 The lake is sizable, shallow and green, with lots of lily-pads, birds and some interesting Islands with Atlantic White Cedars.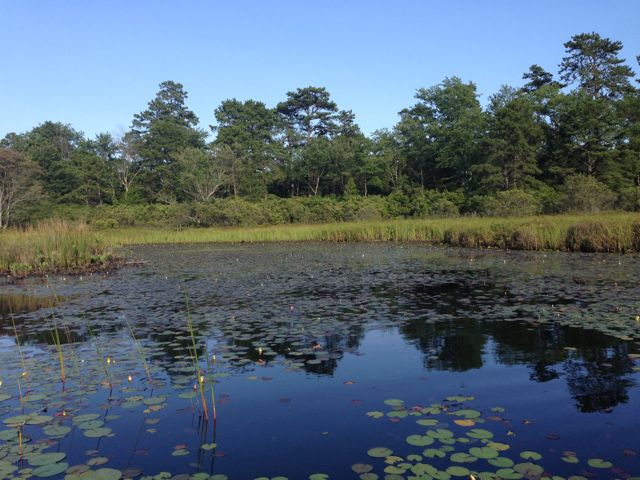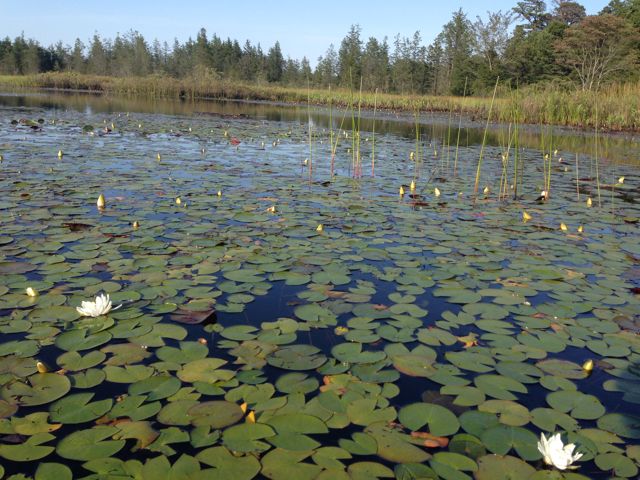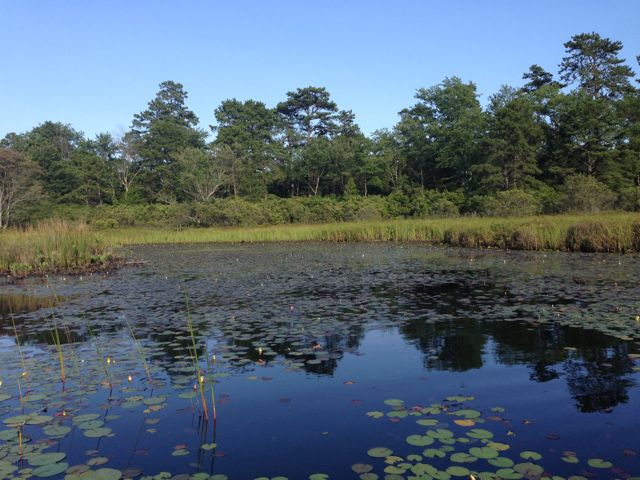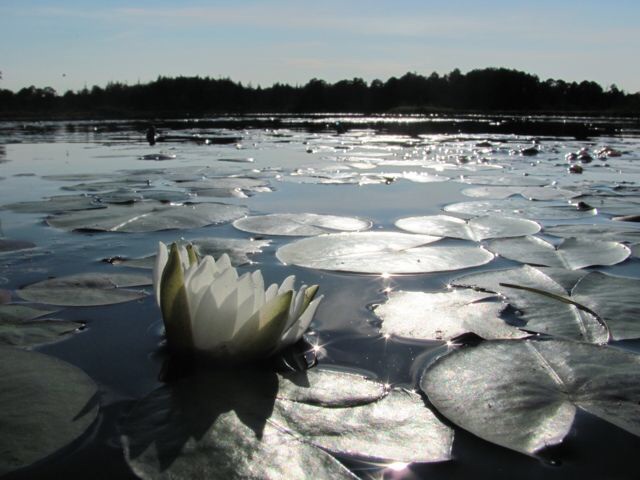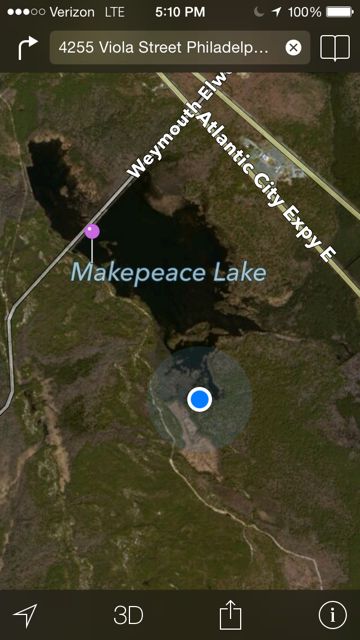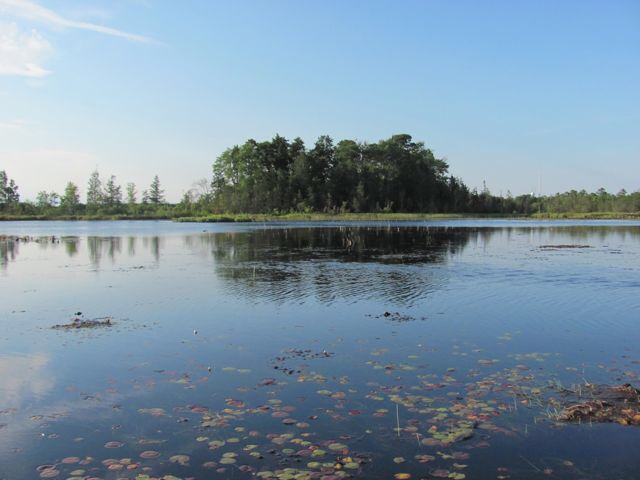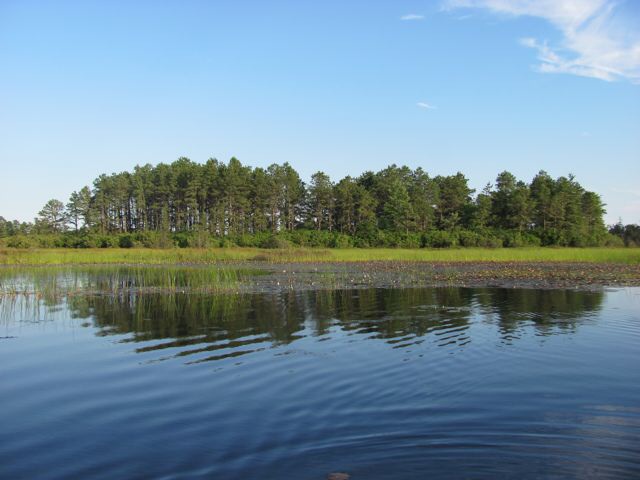 This looks like a Beaver construction.