Watching the Mayapples come up is joyful.  The little delicate green umbrellas are at it again!  The path between the Recycling Center and the Strawberry Mansion Bridge in West Fairmount Park has a great display of  the earliest emerging Mayapples on the west side of the Schuylkill River.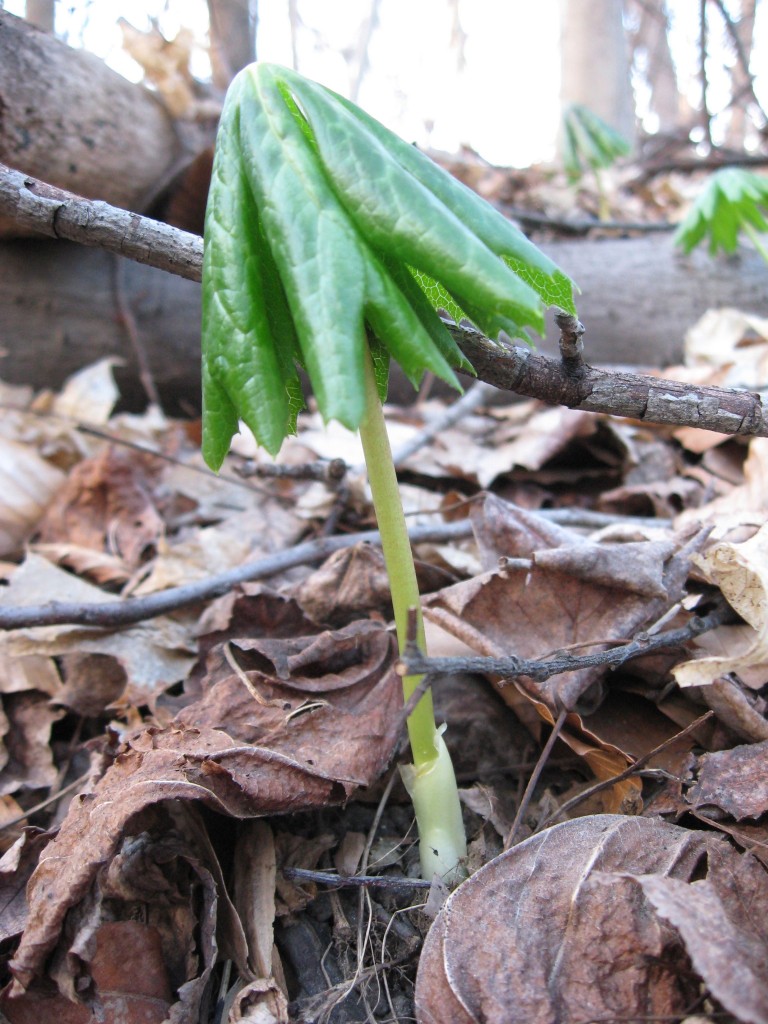 Podophyllum peltatum
This colony of Mayapples will go dormant before other later emerging colonies will. Like many plant colonies, this one has a distinct habit of being, different from other Mayapple colonies found in other parts of the park. Â They are in a protected ravine, close to Skunk Cabbage, and a small brook. Much lower in elevation than in Morris Park. Beech and Red Maple above.
When Mayapples first come up they are shiny and perfect. When they do emerge, they grow very quickly. They open up just like an umbrella! Let us know if you find them in your woodland.