Ilex verticillata
These woods are dressed up for the holidays!
This native shrub is found in drainage ditches along many roadsides in Western Massachusetts. Â It is tolerant of wet soils. Â It is found alongside Skunk Cabbage and Jack-in-the Pulpit. Â Commonly referred to as Winterberry, Ilex Verticillata is also used as an ornamental, because of its stunning display of bright red berries in the late Fall and Winter. Â The more sunny the location, the more berries.
Here it is growing deeper in the woods, with much less berries, but still thriving.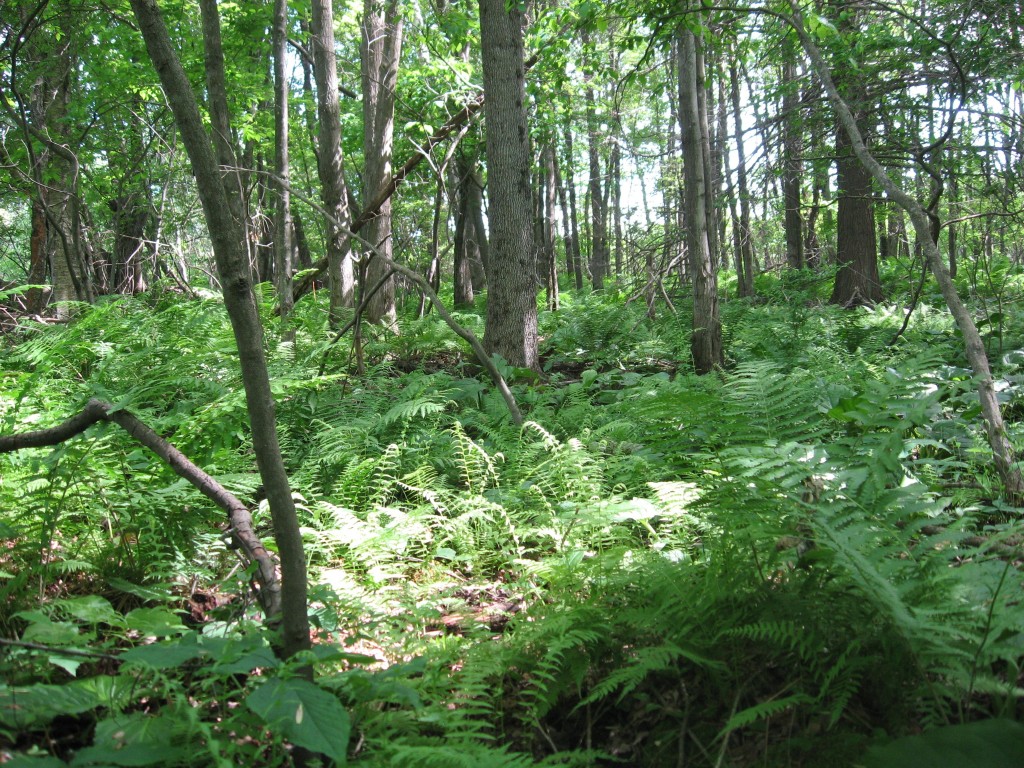 Here is the same scene, as it was in June 2011. Its quite a difference in this spot from season to season. Â The late Fall woodland is very charming even without the lush greenery.
Symplocarpus foetidus
The Skunk Cabbage is poking out of the moist forest floor, ready for blooming at the end of winter. Â If there is too much snow, this one will create its own heat and melt the snow, so it can bloom.
Here is  the Skunk Cabbage in the same forest in June 2011.
Lycopodium obscurum
Commonly called Ground Pine. Â  The forest floor is decorated with them, most just about six inches tall.
 
The Ground Pine thrives in this immature forest, which used to be farm fields.
Whole groves of  blooming Witch-Hazel adorn this festive, late Fall forest.