THE SANGUINE ROOT VISITS WISSAHICKON VALLEY PARK IN HOPES OF FINDINGÂ TRILLIUM CERNUUM IN BLOOM.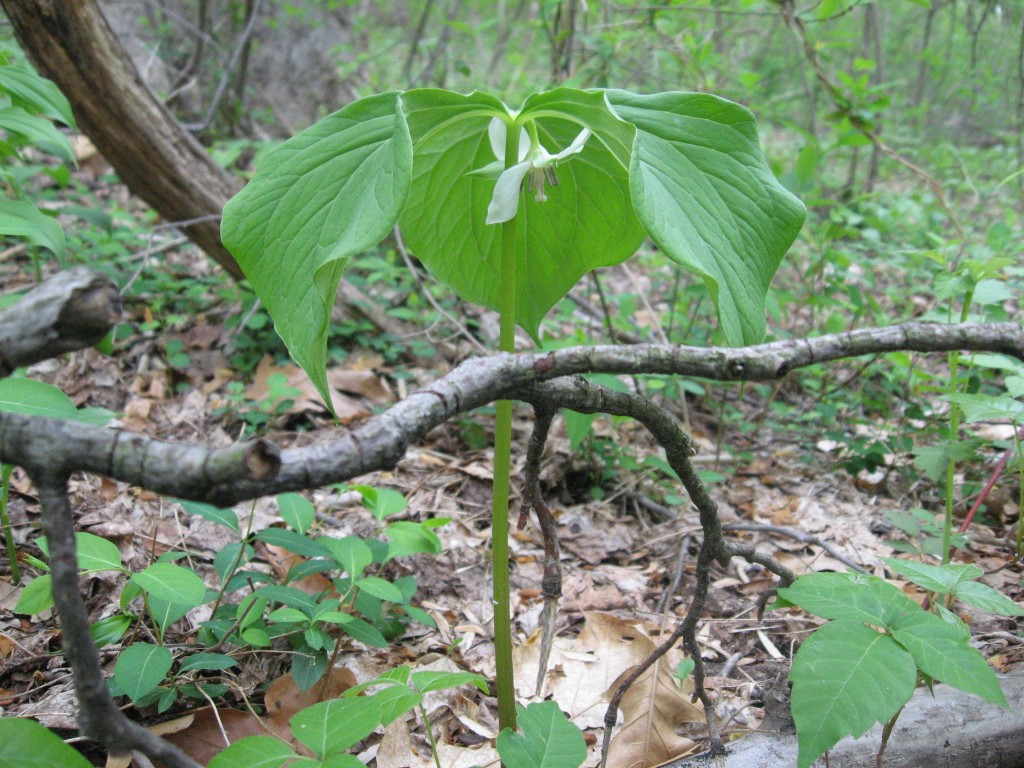 The shapes of the leaves. Â The recurved white petals. Â The striking color of the stamens. Â The way the flower blooms below the leaves. Â What isn't there to love?
This is the first fresh bloom we have actually seen in three years of frequenting this site. Â We would always end up being too late or too early. Â But on this May Day of 2011, we were right on time.
The Trillium cernuum reminds us of a Mayapple, the way it has a beautiful, shy flower underneath the leaf. Â The two plants also seem to bloom at exactly the same time in the Wissahickon Valley Park.
This is what Trillium cernuum looks like at first glance, from a human eye point of view.
But natural beauty is often found from more subtle viewpoints.
We wonder what kind of relationship this Trillium has with insects. Â You can see on the petal to the right a potential pollinating insect.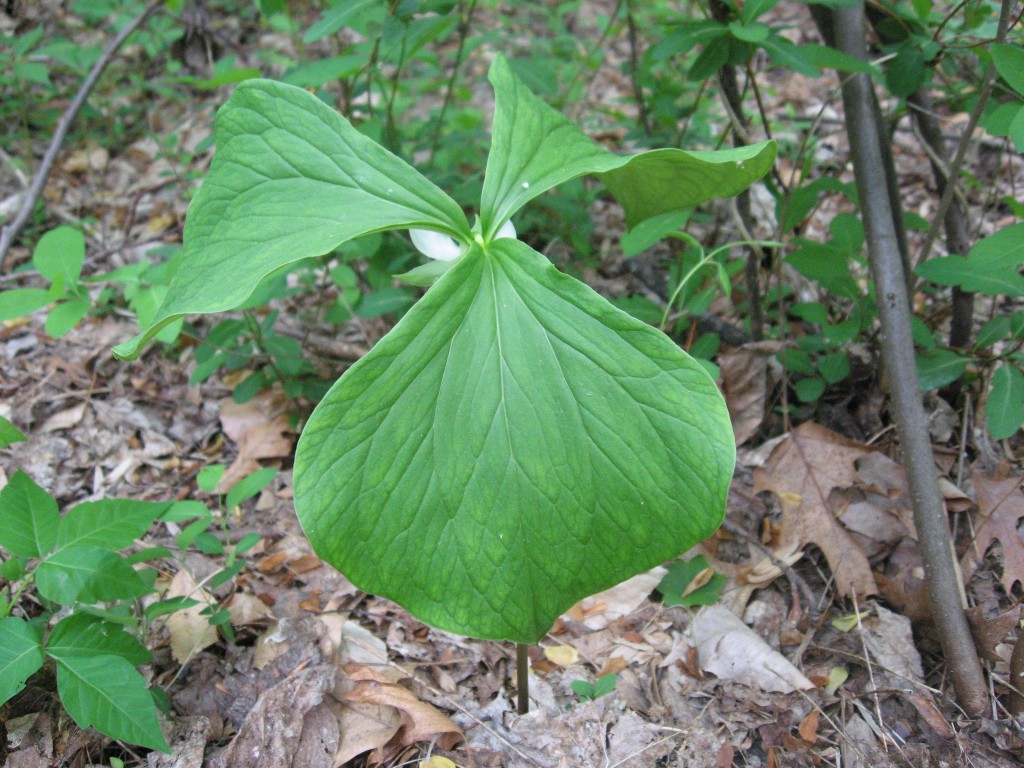 Again, we would like to note that there is a certain resemblance between the Trillium cernuum and the Mayapple.
Here we have a variety of species growing together: Trillium cernuum, Sanguinaria canadensis, Podophyllum peltatum, Smilacina racemosa. Isabelle Dijols is appreciative of this diverse ecosystem.
It is a rare occurrence to find Trillium cernuum in the Fairmount Park system of Philadelphia. Â To find them in bloom is a really special occasion for us.
We also had never see Uvularia perfoliata growing in the wild before. Â The flower is even more beautiful than what we anticipated.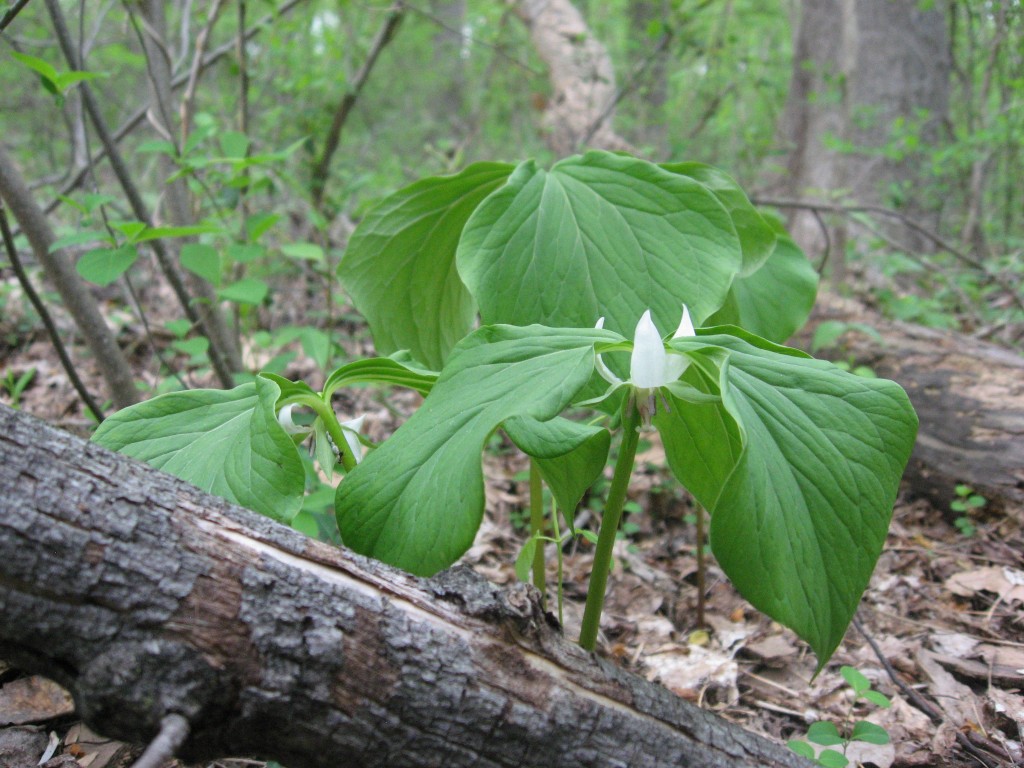 The common name "nodding trillium" seems quite appropriate in this particular picture.
We found Trillium cernuum in the immediate vicinity of Arisaema triphyllum, and Podophyllum peltatum.